i met with nancy at the
annex
yesterday, and she agreed to show three images from my "you can't see denali from here" series in the front room of the gallery. her opinion toward the photos was positive. we spoke for some time about additional opportunities in fairbanks, which has fanned the flames. I also articulated my desire to evolve the series into a small self-published book run after one year of image collection.
the current show at the annex is an installation by 'baggs' mckelvey. The entire gallery is a web of grocery bags- engineered as an unusually beautiful sea of white and print. the architecture of the show was almost too much. It's impossible to explain an installation such as this- after all it's only plastic bags right? If you can make it to the show, I endorse it in the highest regard.
from a photography standpoint- the shadows and line were overwhelming. I could have stayed until the wee hours of the morning, and only begun to see every nuance. I show a couple images here, but it's no substitute.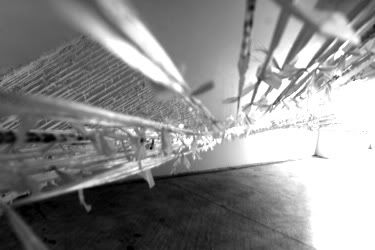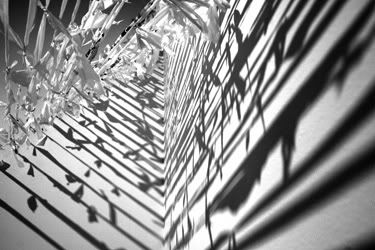 listening to
the afghan whigs
.