the darkness is upon us here in the interior of Alaska- we're losing about nine minutes of daylight a day. got the 'happy light' dusted off and ready to settle in for a long one. there's a little snow on the ground, but not enough to really get excited about. i'm trying, unsuccessfully, to keep away from the Colorado snow reports- i've got skiing on the brain something awful- just can't shake it.
my morning ritual of photo blogs is slowly being encroached upon by an ever increasing list of
telemark porn
. youtube isn't helping either- seems it's not just about my favorite
daily show clips
, or
music from the past
- it also
scratches my skiing itch
.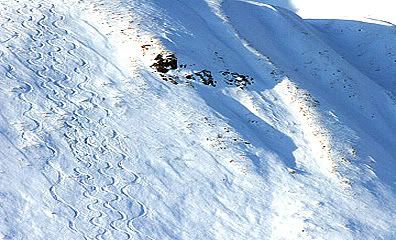 Hatcher Pass 2005