i've
posted here before
about my wife, and her need for a kidney transplant. getting too personal in a medium like this is a slippery slope, but i think the best comes from forums like this if we can approach them with honesty and candor.
blogging is a strange beast, in that many of the readers here i don't know. i've made friends though through this format, again many of which i've never met in person, but friends none the less. so, with that from time to time i'll get a little personal.
i'm in the initial stages of forming a means of documenting some of what my wife goes through on a regular basis. although, by many people's standards she is doing quite well day to day, she struggles. the weight of uncertainty alone is often too heavy, but i'm constantly surprised at how strong she is.
i've struggled, to a much lesser extent of course, myself with the question of how to document what she is going through, and more importantly her transplant. i get hung up with seeing something that is so close, and how to isolate things.
the plan all along has been for me to give one of my kidneys to Dea. a trip to the Mayo clinic in Minnesota in January confirmed that this is no longer an option. we have a bad antibody/antigen cross match. waiting on news about blood tests by friends and family has been torture, and with each bit of hope there has been an equal bit of let down- until recently. we're unbelievably fortunate to have my father step forward. he has proved to be a better match than any of us had hoped for. we'll know more next month, but for now he is our savior in waiting.
so, why am i dumping all of this here now for random folks to peer into my personal life? that's a good question, and one that i don't have a black and white answer for. the
impetus for this blog
was born from my wife's illness, and that initial honesty felt right. but, more so i think my need to write this now, today, is born too out of selfishness. much of my understanding of the world around me evolves from viewing it through the viewfinder. i struggle sometimes with getting close enough, i sometimes have to fight my tendency to step away. i'm not able to step away from this. i don't want to. in order to articulate with photos my wife's struggle i need to get closer. so, in a way this blog serves as a record- a way of holding myself to task.
all for now, but more images to follow.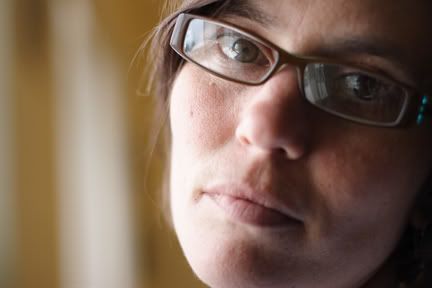 Dea 3/21/07